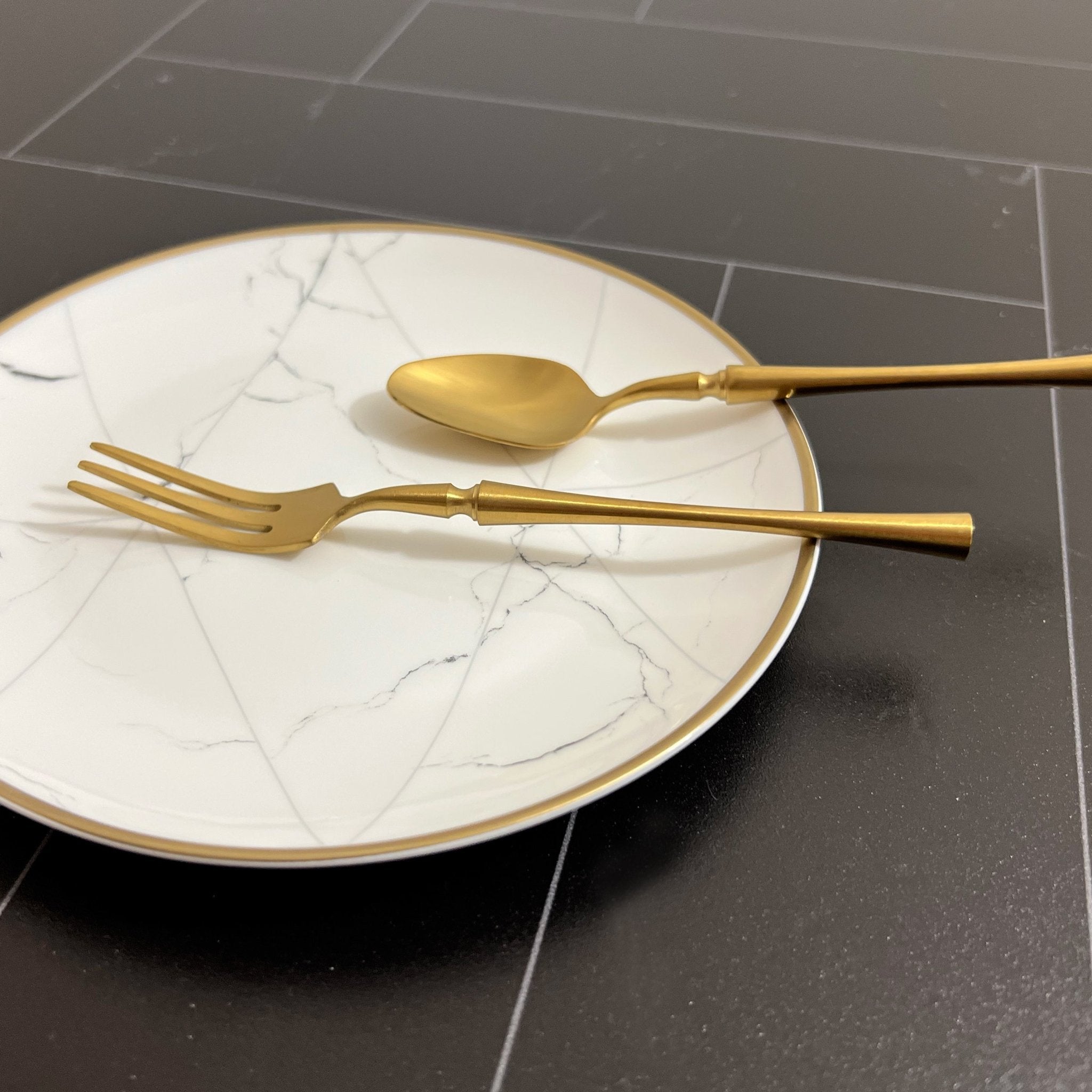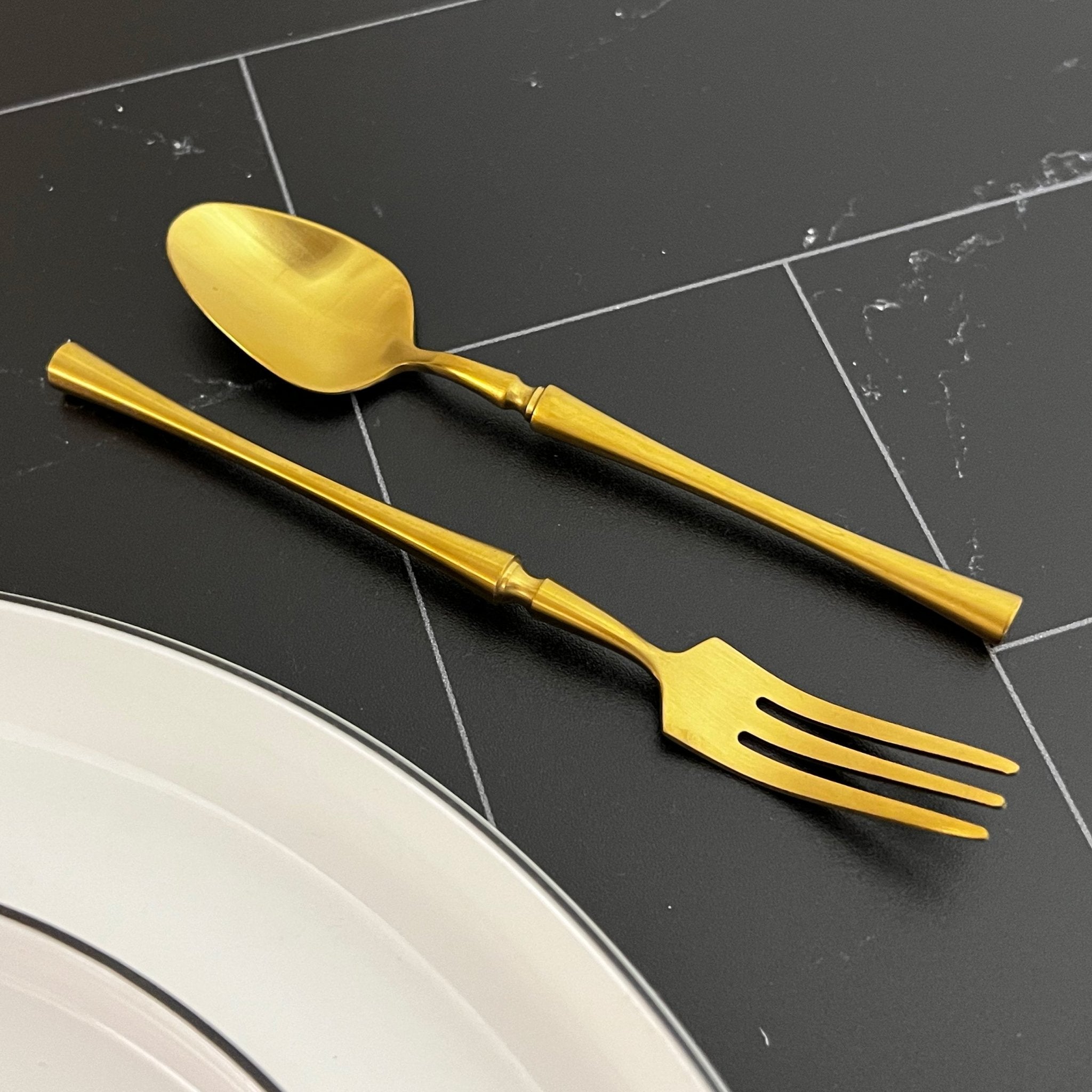 Laurel Dessert Flatware - Gold
The Laurel Dessert flatware is the perfect addition to your dessert buffet and your favorite creative confections. Choose from 4 dessert spoons or 4 dessert forks.
Spoons are approximately 5.25 inches long
Forks are approximately 6 inches long
All of our flatware is forged of quality materials. This set is dishwasher safe, but avoid citrus detergents. If hand washing, do not use a scouring pad.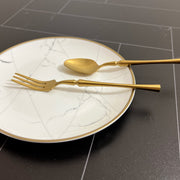 Laurel Dessert Flatware - Gold