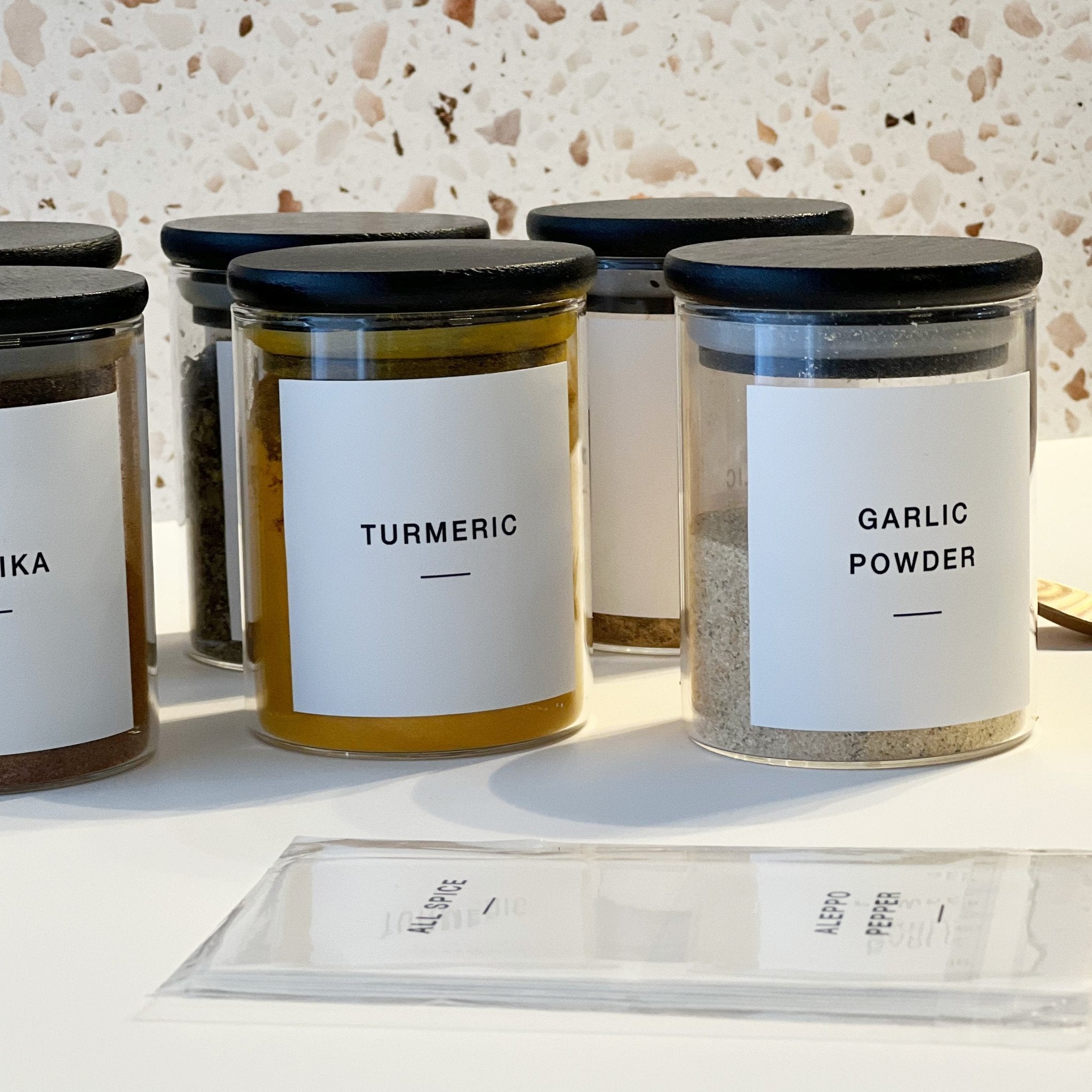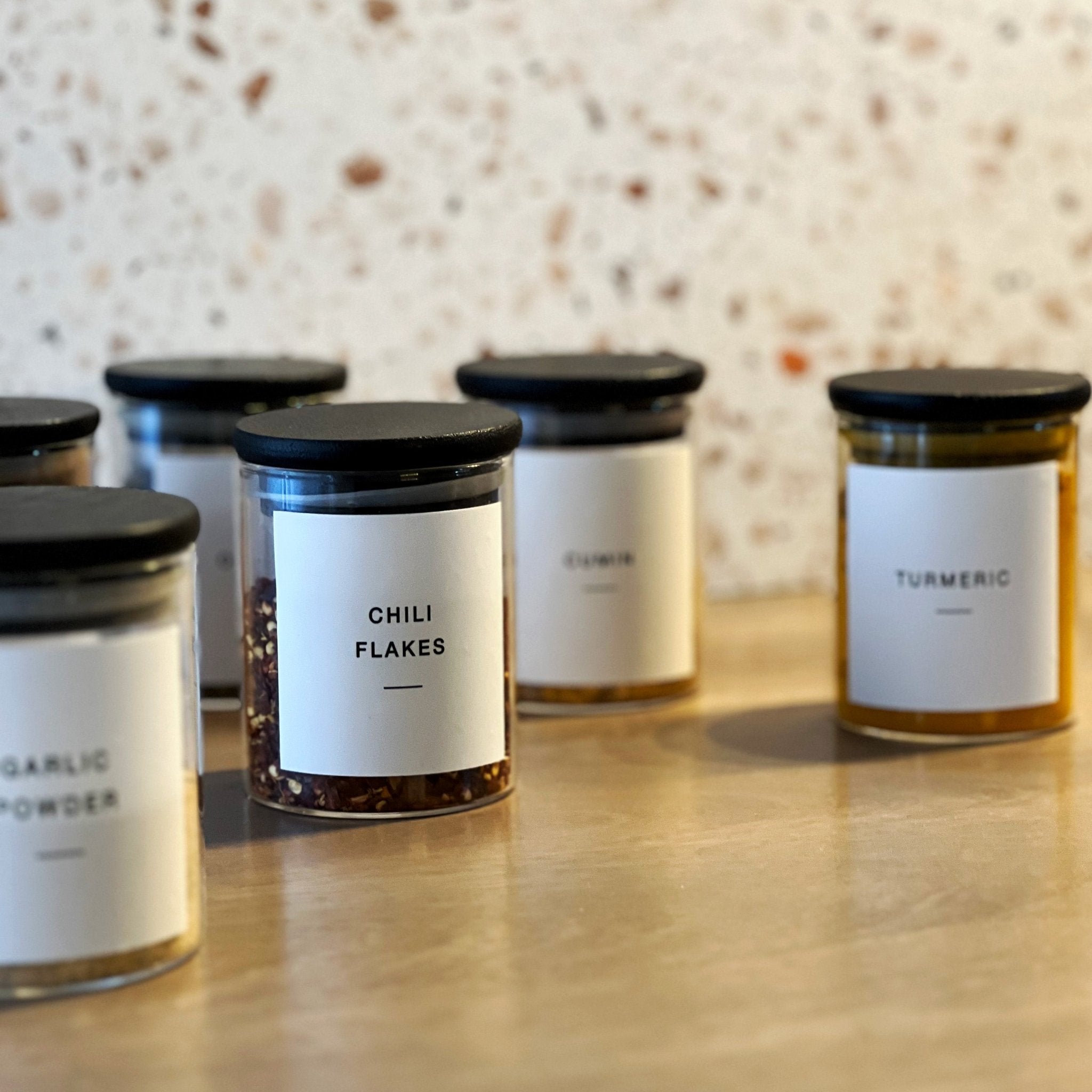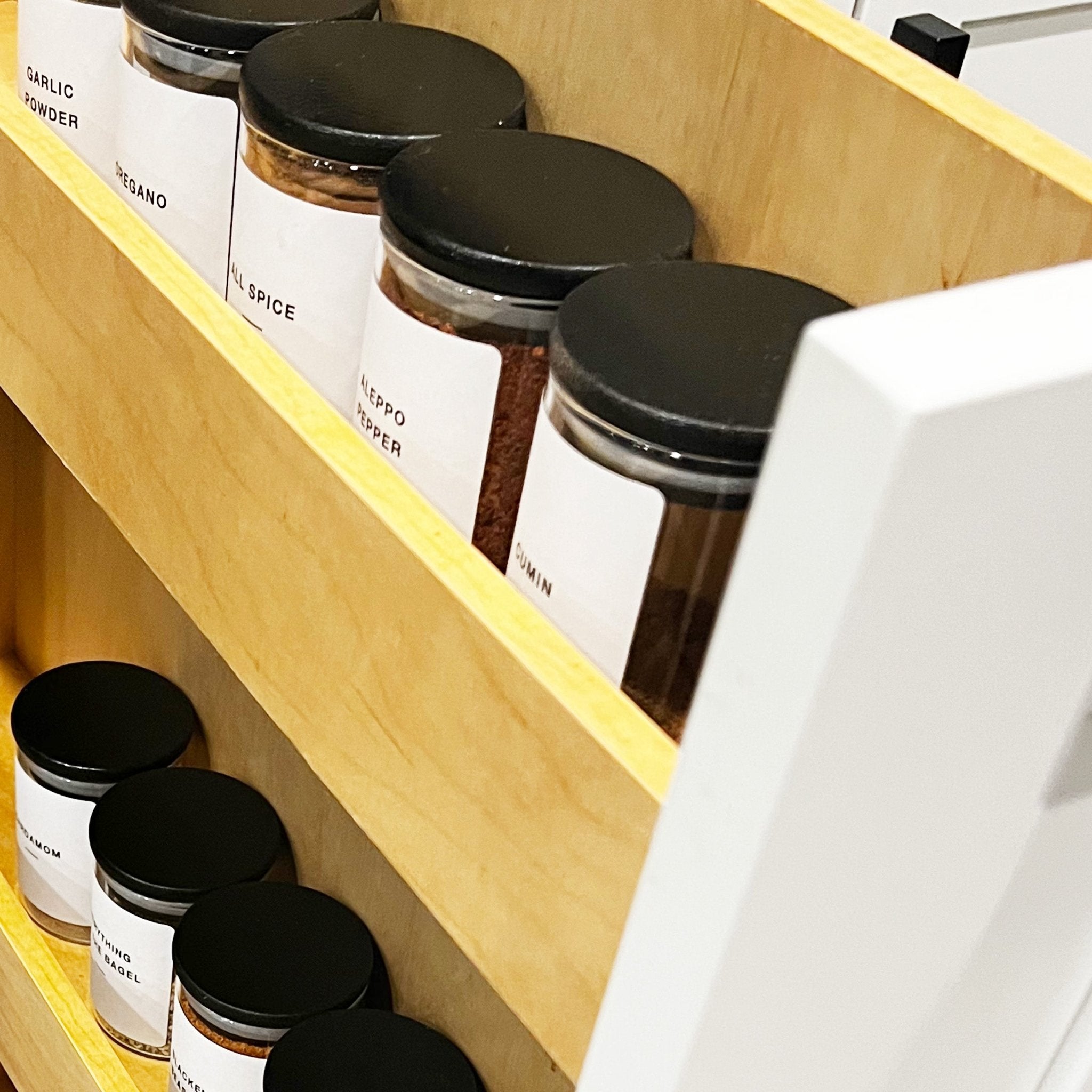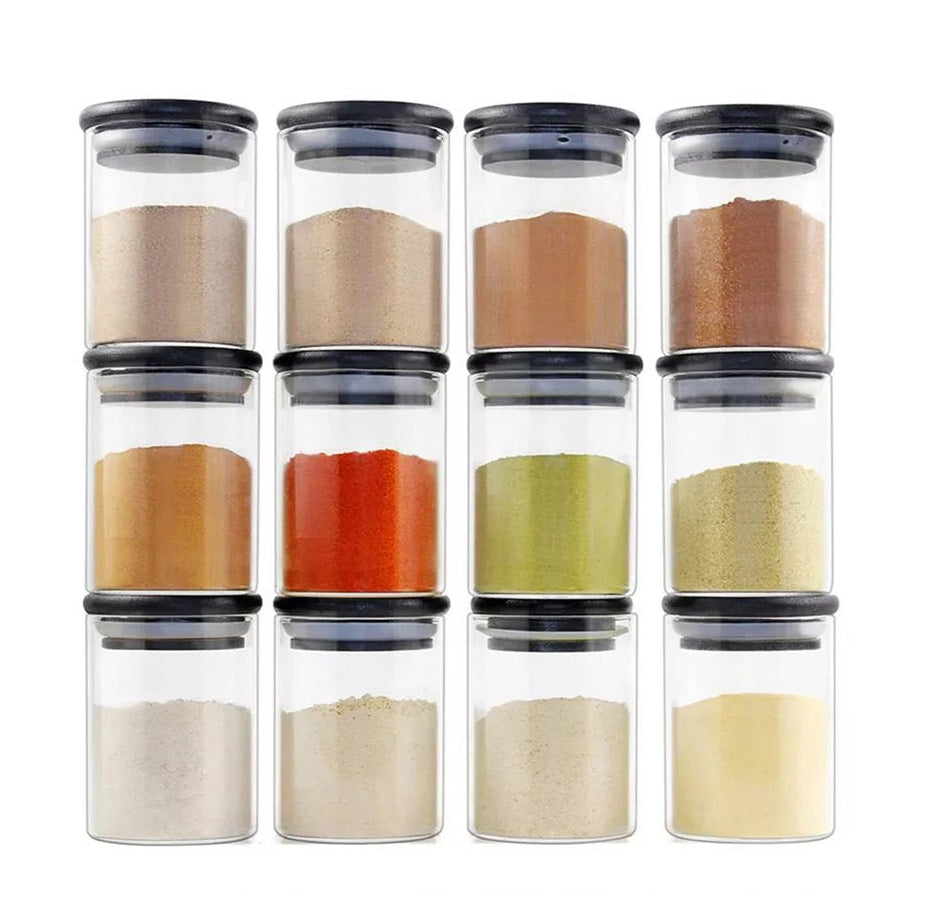 Spice Jars with Black Bamboo Lids
Organize your spice cabinet with these glass spice jars. There's beauty in repetition and form as showcased in the contrasting white labels and black lids. 
12 spice jars with lids
Black bamboo lid
Silicone ring for tight seal
300ml capacity per jar (10 oz)
Labels included
36 Labels included: all spice, aleppo pepper, basil, bay leaf, black pepper, cardamom, cayenne, cinnamon, coriander, chili flakes, chili powder, cloves, cumin, everything but the bagel, dill weed, garam masala, garlic flakes, garlic powder, ginger, mint, oregano, onion powder, parprika, rosemary, salt, sage, seven spice, sumac, saffron, tarragon, thyme, turmeric, za'tar
Have suggestions for spice labels? Let us know!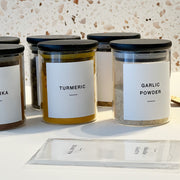 Spice Jars with Black Bamboo Lids