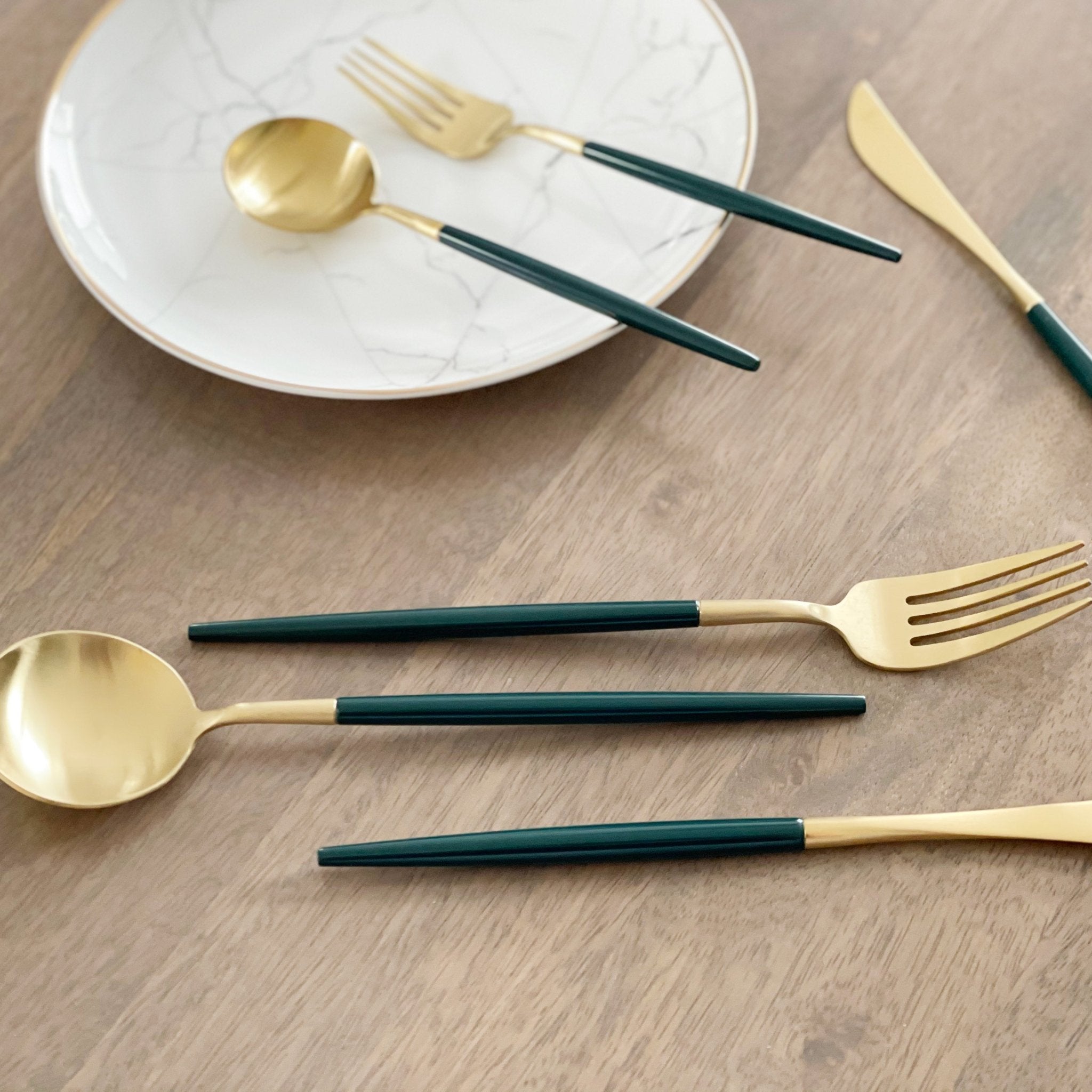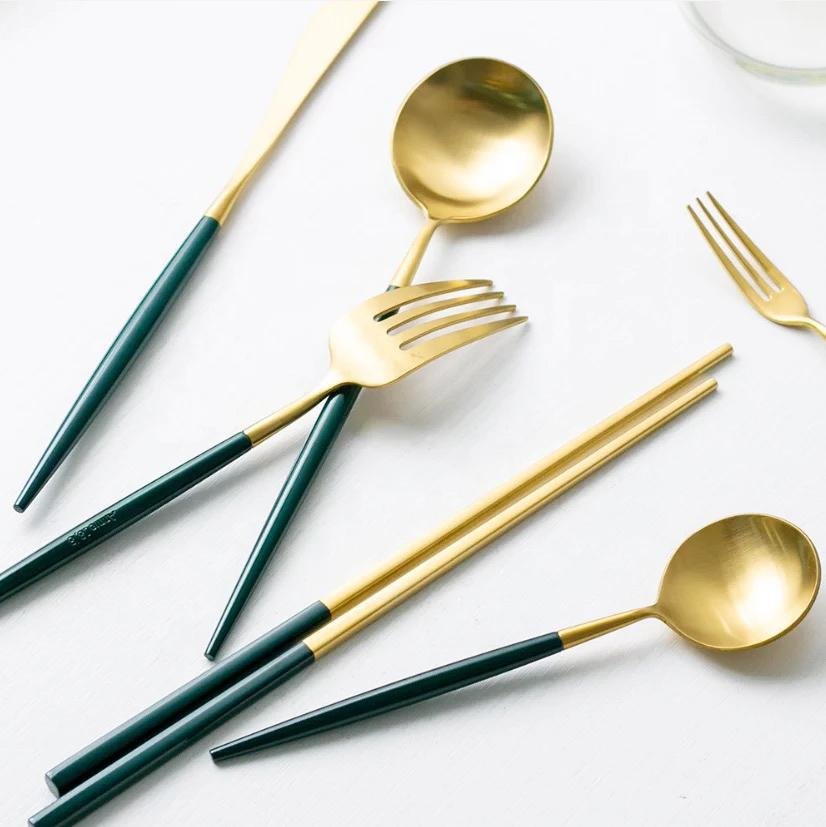 Altin 6 Piece Flatware Set - Forest Green and Gold
This Altin flatware set features gorgeous forest green stems and brushed gold tops.
6 piece set includes:
1 dinner knife
1 luncheon knife
1 large spoon
1 medium spoon
1 large fork
1 medium fork
All of our flatware is forged of quality materials. This set is dishwasher safe, but avoid citrus detergents. If hand washing, do not use a scouring pad.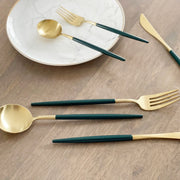 Altin 6 Piece Flatware Set - Forest Green and Gold