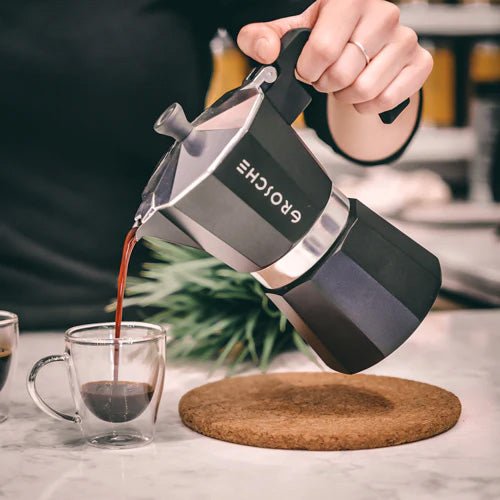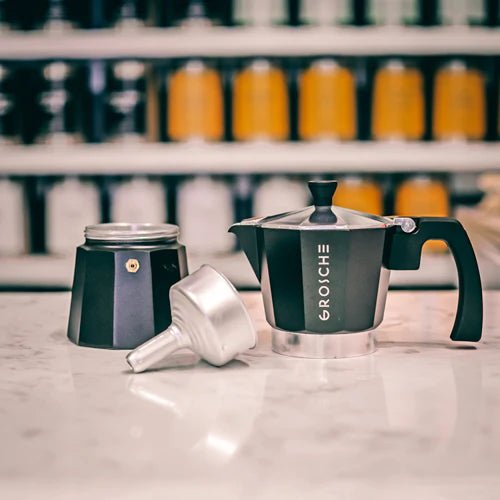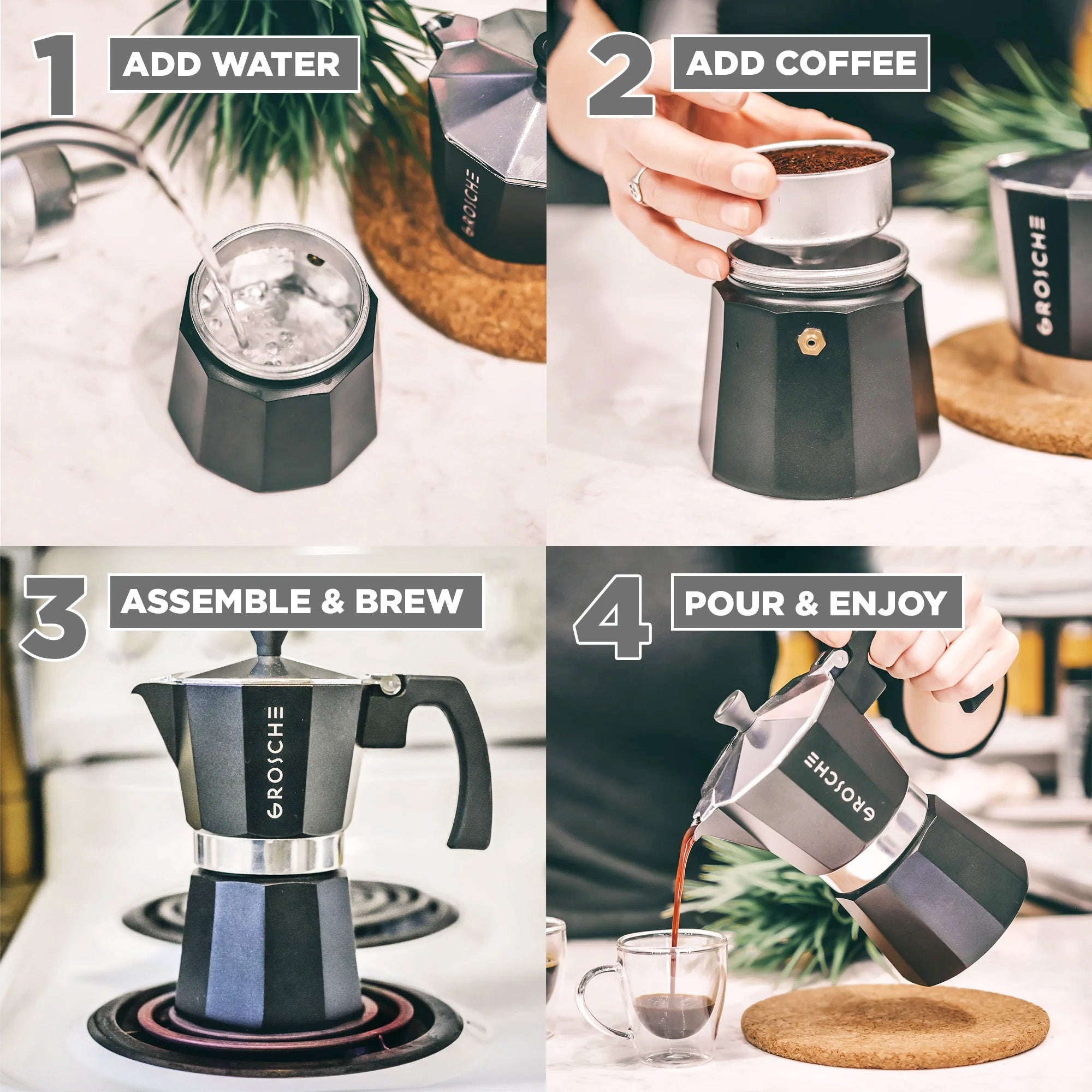 Grosche Milano Stovetop Espresso Maker, Black
The MILANO from GROSCHE is a classic Italian stovetop espresso maker, also called a moka pot. It is one of the top selling, best moka pot collections in North America with over 14,000 reviews and a 4.5/5 star rating!
The MILANO is great for anyone who loves the taste of a strong coffee or espresso. Compared to filter coffee makers and drip coffee makers, this brewing method extracts more caffeine and flavor. This gives stovetop espresso a stronger and richer brew than a percolator.
Compatible on all gas, electric and propane camping stoves. Does not work well on induction stove tops. Certified safety valve to avoid any internal pressure build up. Burn guard and soft touch handle.
Every GROSCHE product sold provides 50+ days of safe drinking water for people in need.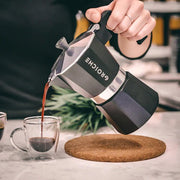 Grosche Milano Stovetop Espresso Maker, Black