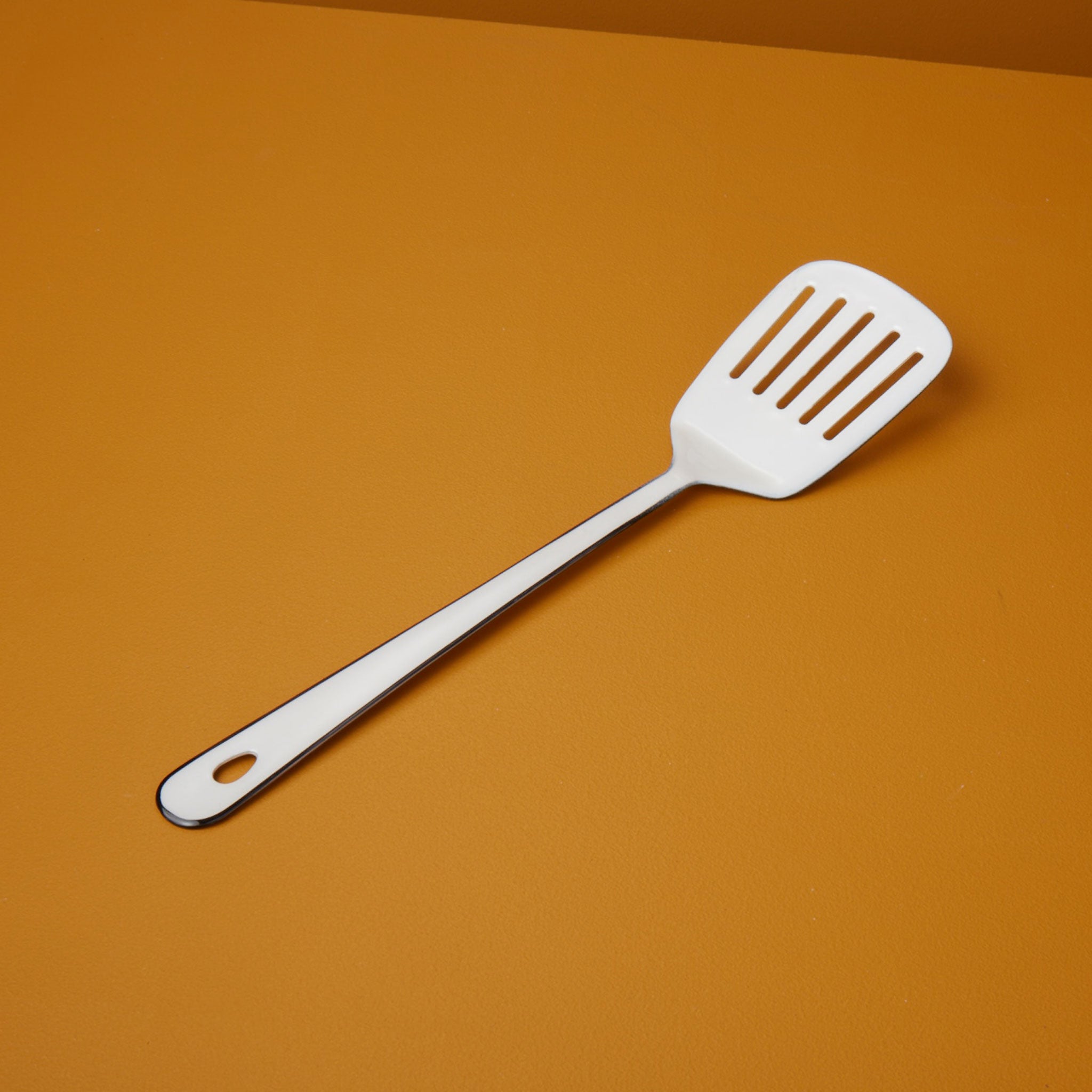 Our Hani Enamel serveware collection is dressed to the nines with vintage appeal, making it easy to dip into your favorite dishes with timeless style. The aluminum products has a vibrant, food-safe coating of white enamel. This 100% recyclable resource is a popular, lightweight option for contemporary home decor.
Size: 3" x 14"
Made from 100% recyclable aluminum
Ethically crafted in small batches
Imbued with a food-safe enamel coating
CARE INSTRUCTIONS: Hand wash with mild soap. Avoid citrus-based detergents or abrasives to preserve unique finish.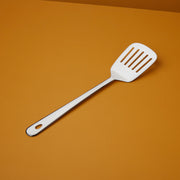 Hani Enameled Spatula