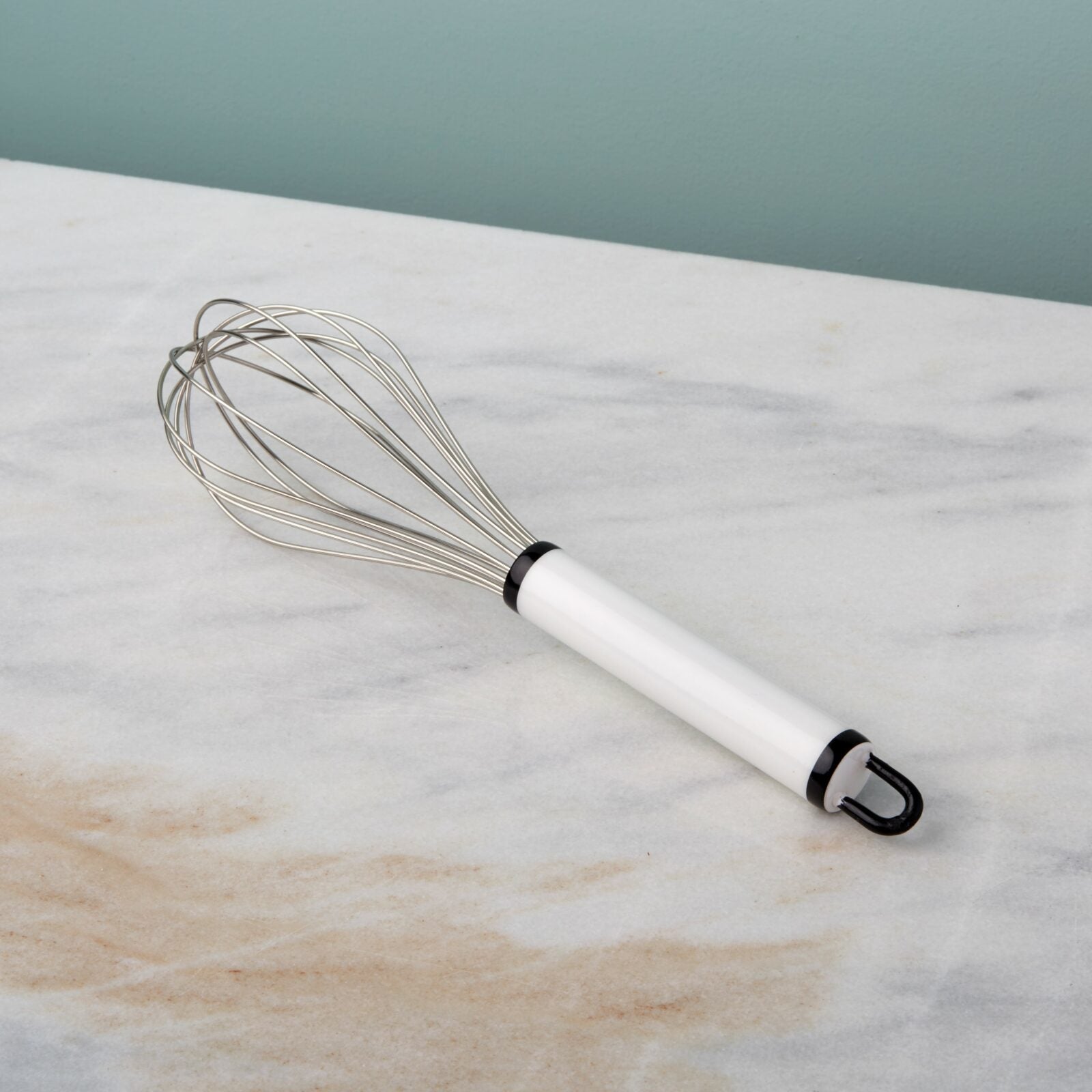 Our Hani whisk features an enameled handle and stainless steel whisk ready for whatever recipes you have in mind.
Our Hani Enamel serveware collection is dressed to the nines with vintage appeal, making it easy to dip into your favorite dishes with timeless style. The aluminum products has a vibrant, food-safe coating of white enamel. This 100% recyclable resource is a popular, lightweight option for contemporary home decor.
SIZE: 10" X 2.5" X 2.5"
CARE INSTRUCTIONS: Hand wash with mild soap. Avoid citrus-based detergents or abrasives to preserve unique finish.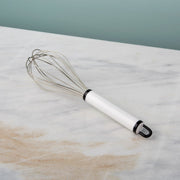 Hani Enameled Whisk