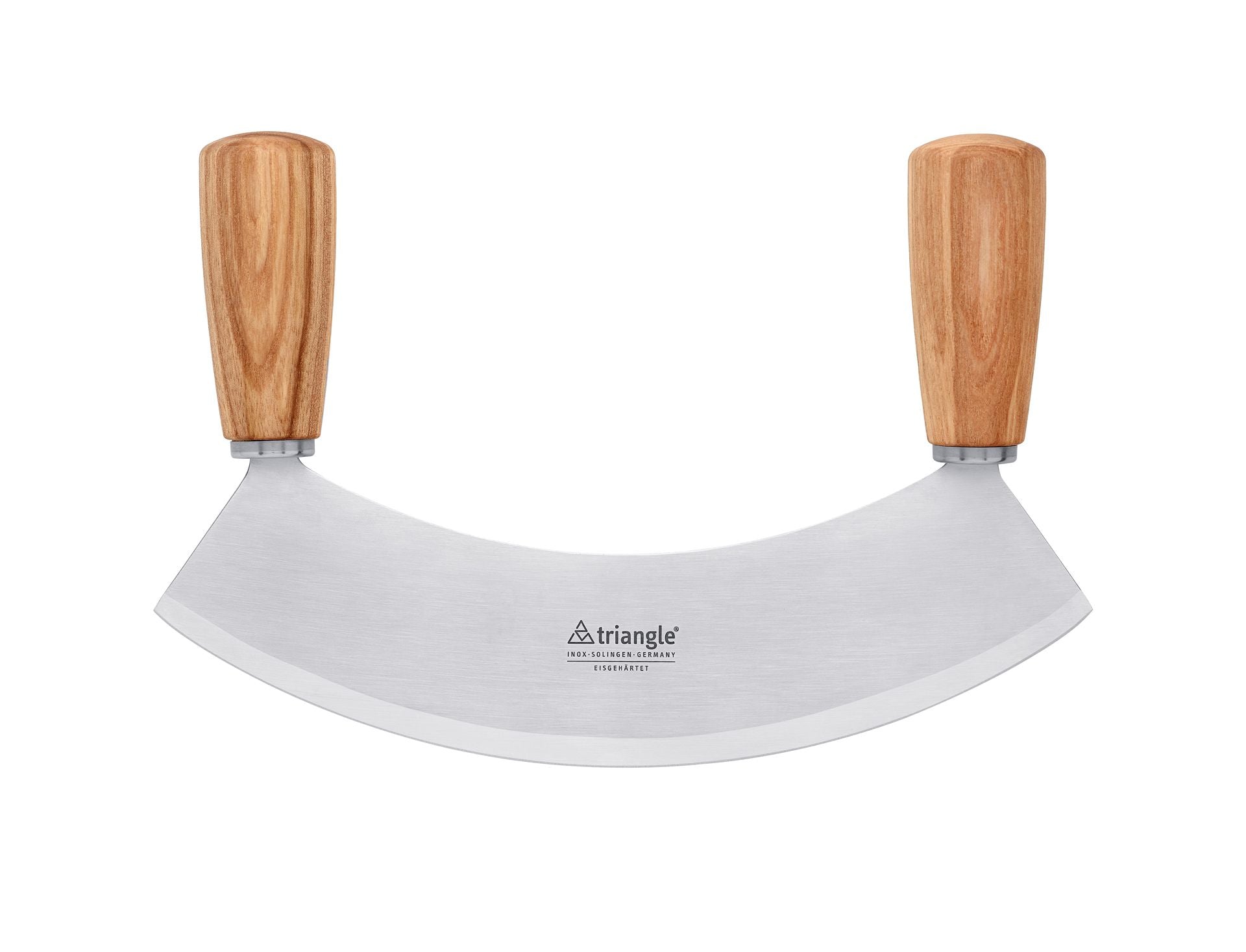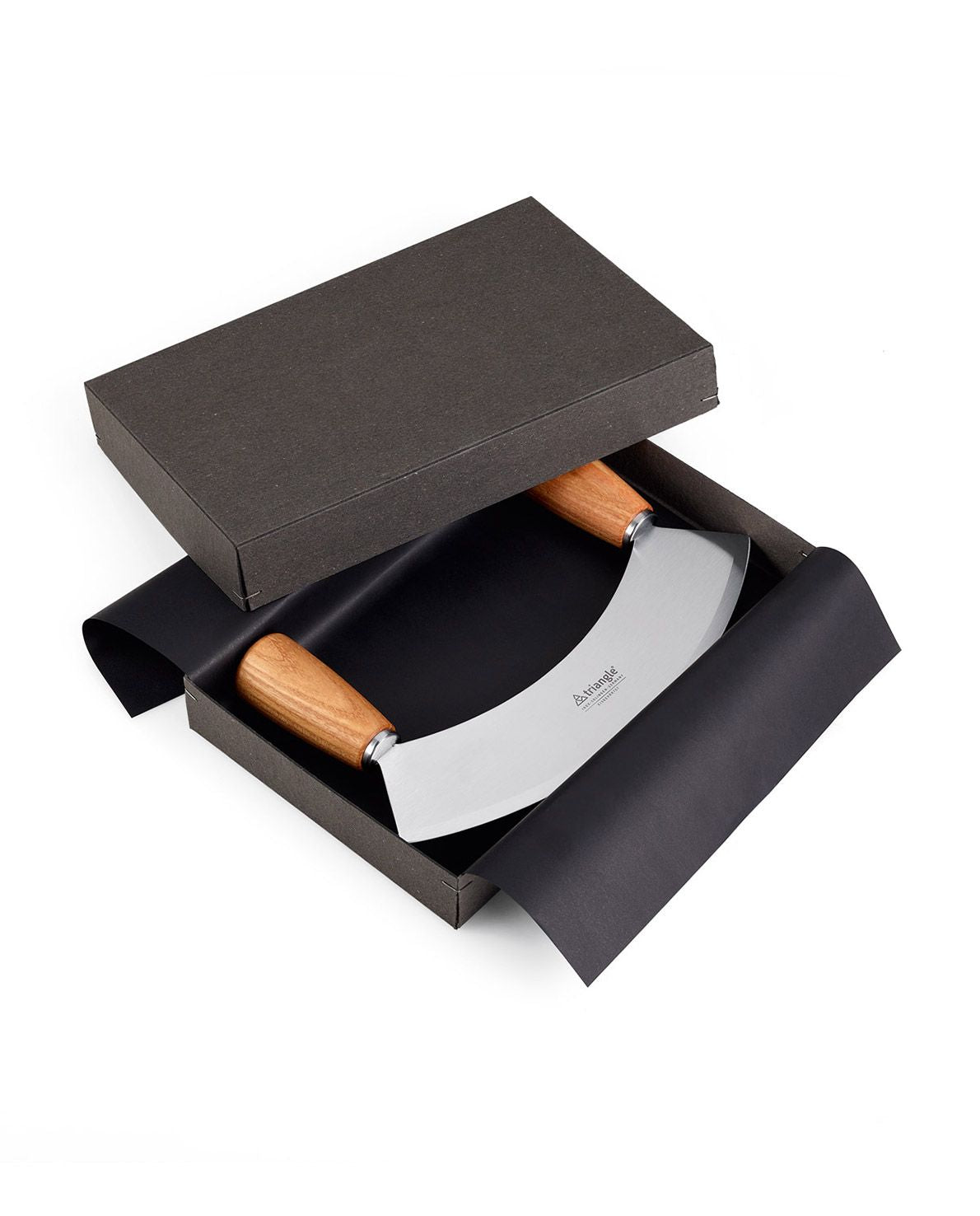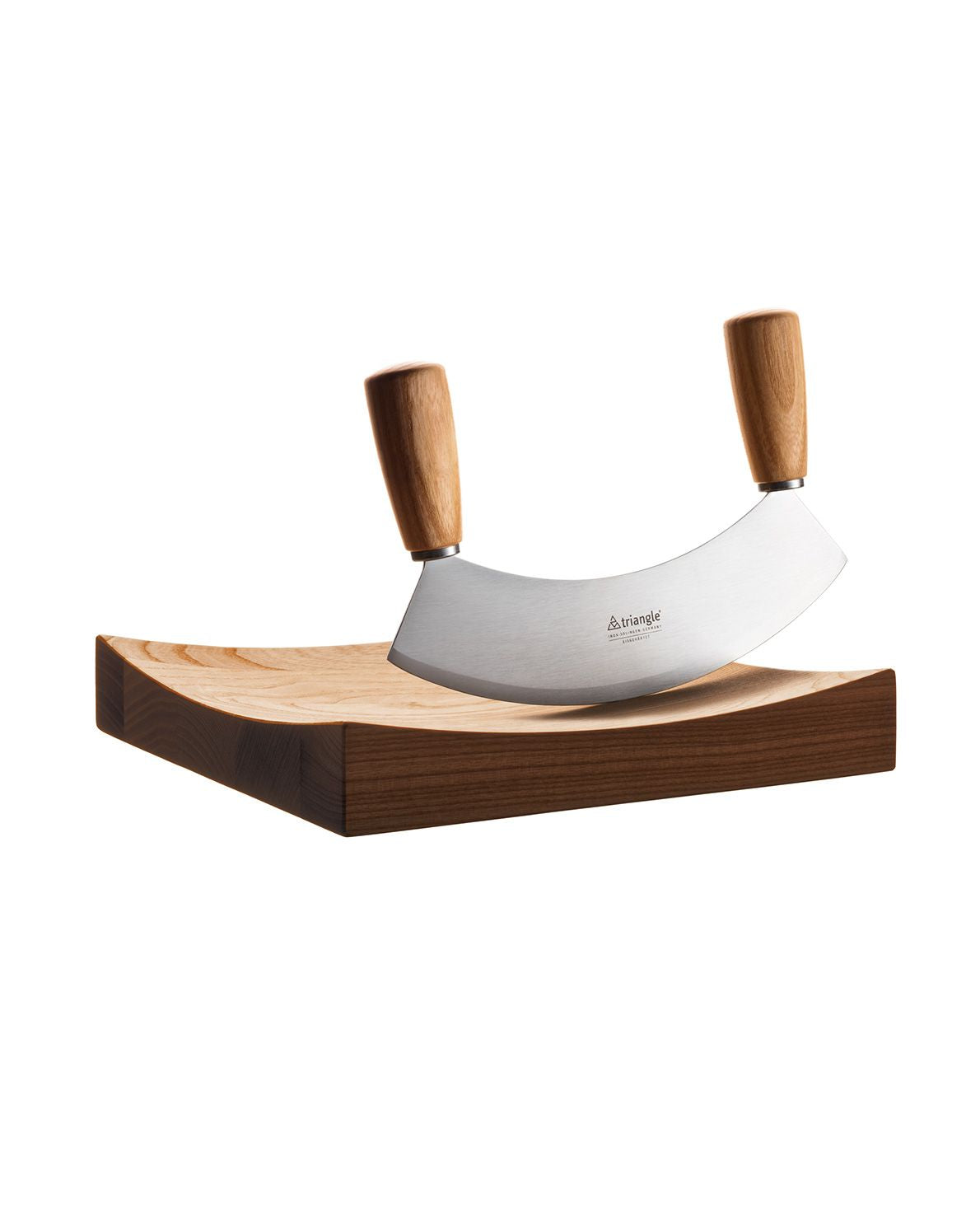 The mincing knife boasts finely crafted handles from German ash wood and a high-quality hardened blade. Traditionally, mincing knives are used for quick and easy chopping of herbs, nuts, and garlic cloves. The large size lends itself ideal for cutting pizzas. 
The two ergonomically shaped handles of the single-edged knife ensure safe handling and optimum power transmission. This ensures fatigue-free working. The hardened blade, a rarity in mincing knives, is characterized by a particularly high and long-lasting sharpness. Mincing knives are handmade and carefully sharpened in a multi-step process. The final honing is done by hand on the sanding belt. In order to preserve the blade and to preserve the beauty of the wood, it is recommended to clean the knife with care and by hand.
Use with the mincing board for a traditional mincing set or use on a flat cutting board.
23 cm long
Made in Solingen / Germany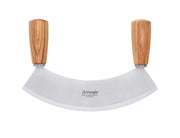 Mezzaluna Mincing Knife