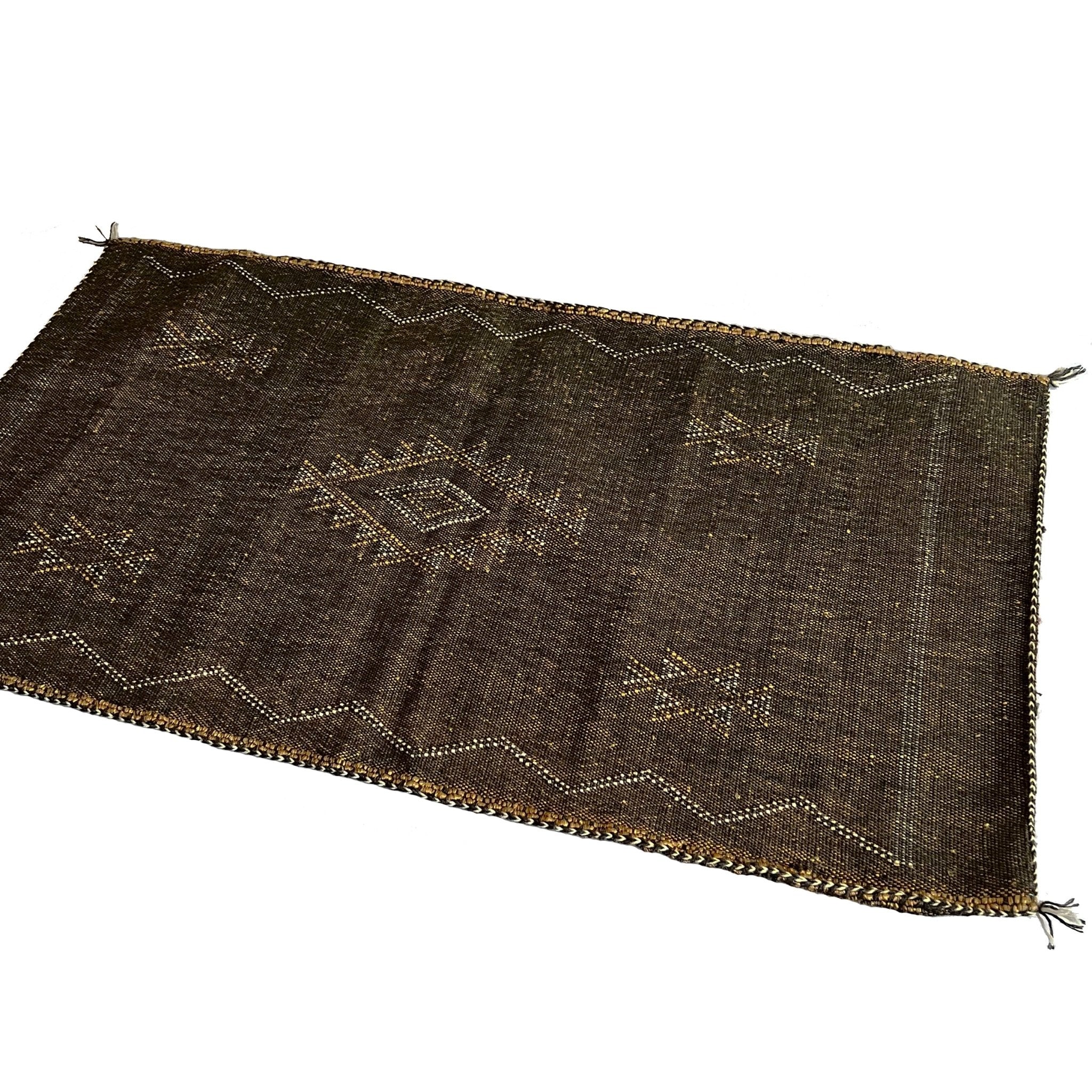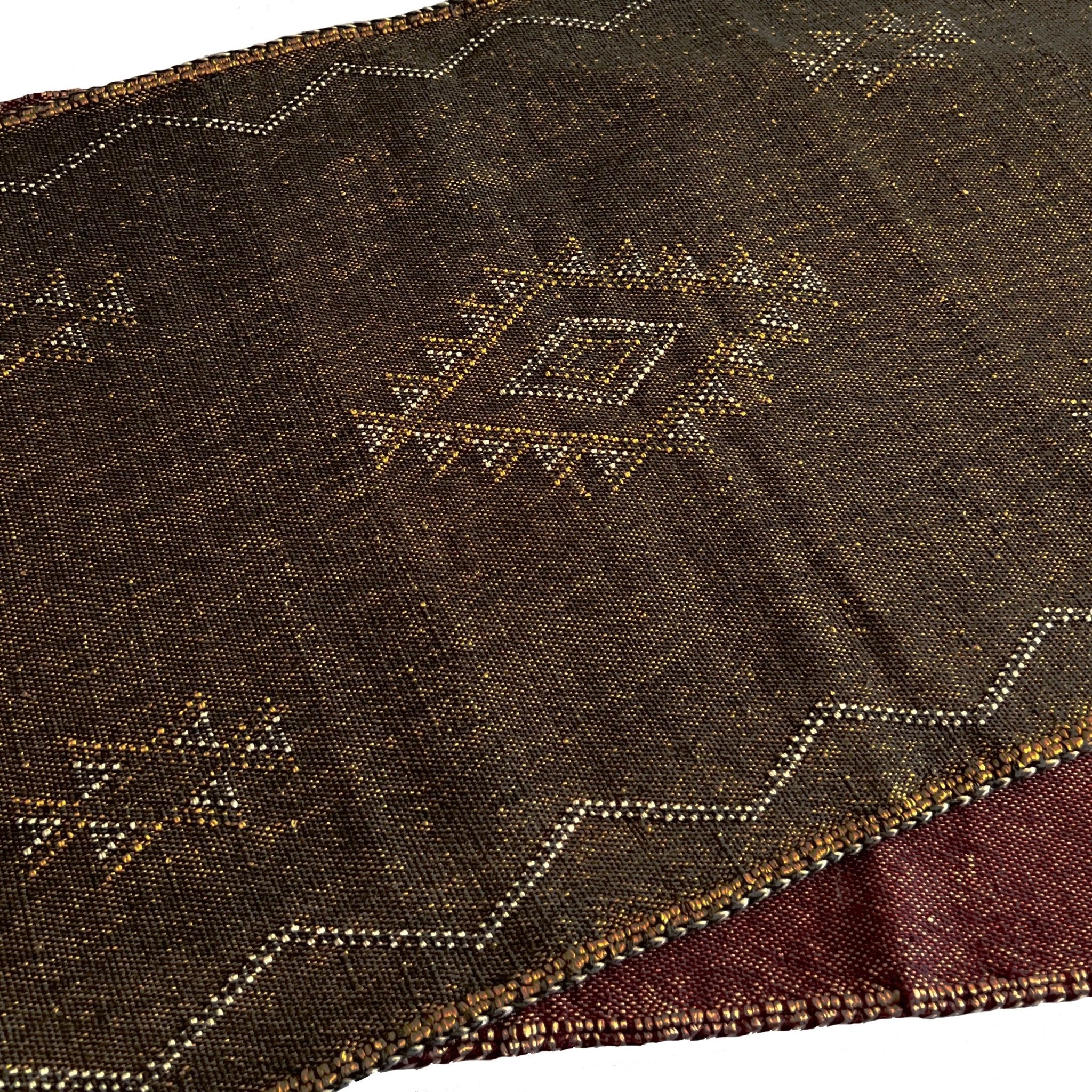 Rectangle Cactus Silk Pillow Cover - Brown
Add this gorgeous one of a kind cactus silk pillow with berber symbols to your sofa for an elevated look.
Each cactus silk pillow is handwoven from silk from sabra cactus plants in Morocco.  Local villagers harvest the leaves of the plant, and loom the canvas into patterns of ancient motifs. The pillow is finished by washing and drying under the Moroccan sun.
Approx pillow cover size: 34.5 x 19.5 inches

Made from natural cactus silk

Hand made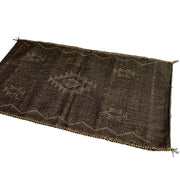 Rectangle Cactus Silk Pillow Cover - Brown